3D scanner
The center has the Artec EVA 3D scanner, a portable scanner that can be held with one hand.
Artec EVA is ideal for making a quick, textured and accurate 3D model of medium sized objects. The scanner allows to quickly obtain models in high resolution and vibrant colours, thanks to its features this scanner can be used in an endless number of applications:
From rapid prototyping to quality control.
CGI.
Heritage preservation.
Automotive industry.
Forensic Science.
Medicine Science.
Prosthetic design.
Aerospace industry.
...
Specifications
3D resolution: 0.5 mm
3D accuracy: 0.1 mm
Colours: 24bpp
Texture resolution: 1.3mp
Working distance: 0.17 - 0.35 m
Linear field of view: 214x148 mm. (min.) - 536x371 mm. (max.)
Angular field of view: 30x21º
3D reconstruction rate: 16fps
Exposure time: 0.2 ms
Data acquisition speed: 2 million points per second
Multi-core processing: Yes
Dimensions: 190 x 140 x 130 mm
Weight: 0.85 Kg
Power consumption: 12V, 48W
Connectivity: 1 x USB2.0
Processing capacity: 40000000 triangles / 1 GB RAM
Mobile workstation
The center has a Dell Latitude E5440 laptop that works as a mobile workstation for the 3D scanner.
The compact size of this equipment, the great duration of its battery and its high resolution touch screen make it the ideal equipment to work with the scanner anywhere.
EThe equipment has the Artec Studio 10 scanning software, a complete suite to manage the 3D models captured with the scanner.
Specifications
Battery: 9 cells
Screen size: 14 "(1366x768 pixels)
Processor: i5-4310U
RAM: 4GB
HDD: 500GB
Operating System: Windows 7
3D Printer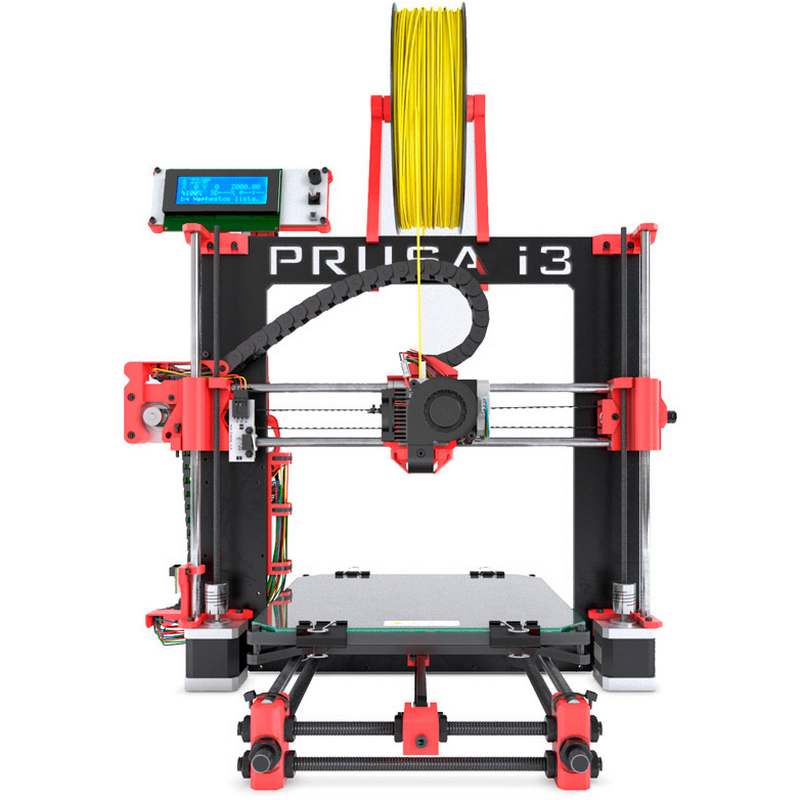 ​In addition, the center has a BQ Prusa i3 Hephestos printer in which prototypes and parts already designed or scanned by the 3D scanner can be printed.
3D printing is one of the most disruptive technologies, with an annual growth forecast of 50% during the next five years.
The resolution is one of the novelties that characterizes this printer, that can be adapted to different levels of detail ranging from 60 to 300 microns. These microns are easily configurable through the screen included in the BQ Prusa.
Specifications
Print speed: 80-100 mm / s
Print resolution: 60 micron
Materials: filament 1.75-mm: PLA, wood, bronze, copper and Filaflex
Controller: BQ Zum Mega 3D of own design
Software: Marlin designed by BQ
Cards: SD